What If You Could Sell More Books and
Save Time By Using a System That Works?
Let us show you how we doubled our website traffic,
and increased our book sales by 700%.
Ready to Get Started Selling More Books NOW? 
From the desk of: Shelley Hitz and Heather Hart
Subject: 4 Weeks to Selling More Books
Dear Author,
 Have you ever asked yourself (or someone else) how you could sell more books?
 Have you ever wondered how you could better balance your time to see greater results and less stress?
If so, you'll be happy to know that we have discovered the missing link that can solve your problem and help you sell more books…
Small Tweaks = Big Results
I (Shelley) lived in the country of Belize for two years. The first home we rented had a shower with running water, but the water was really cold.  We knew there was not a hot water heater and so we proceeded to take cold showers for three months.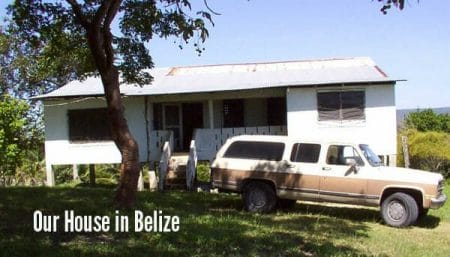 One day, someone told us we should be able to take warm showers.  We were shocked.  Really?  How?
You see, the shower head installed in our rental home had a device that would heat the water as it came through the system.  However, you could not turn the water pressure on too high or else the heater wouldn't work.
Therefore, we simply needed to decrease our water pressure slightly when we took a shower each day.
Amazing!
We had taken cold showers for 3 months simply because we did not know how to properly use their system.  Once we made that one small tweak, we were able to instantly have warm showers again.  WooHoo!! 
Why do I tell you this  story?
In a similar way, many authors are taking "cold showers" every day in their book marketing efforts.  However, sometimes making one small tweak in your marketing strategy can make all the difference in your book sales.
But, you don't know what you don't know.
You Took The Time To Write Your Book
Don't Give Up Now!
I (Heather) use to hate book marketing. The first book I co-authored with Shelley didn't sell much (if at all) for over a year. 
It was depressing, it was embarrassing, and I didn't know what to do about it.
If you're struggling to sell your book, you might be able to relate to that. But I want you to know that there is hope.
After that first year of little to no book sales we made a few small changes, and sales started rolling in — It quickly became an internationally best-selling title on Amazon, and it continues to sell well today.
It's the same thing as Shelley's cold showers. The ability for sales was there, we just needed to know how to tweak our marketing and then actually do it.
And we believe the same is true for you.
The  Results from Our Case Studies
We put together a step-by-step system to sell more books.  And we decided to challenge ourselves and put our own system to the test.
We each created a 30-Day Book Marketing Plan to increase the book sales of one of our current books.  
Shelley chose her book, "The Gratitude Journal" and Heather chose her book, "Blessings from Above."
And then we put that plan to action.  Implementing our 30-day plan WORKED!  
Check Out Some of Our Results…
(these are results from October 2014)
 Shelley increased the paid sales of her Kindle eBook by 700%
 Heather increased her book sales by 166%
 Heather more than doubled the traffic coming into her author website just by making two small changes outlined in the challenge.
 Both of our books increased in their bestseller ranking on Amazon and have stayed there after the changes we made.
Our Students Are Also Getting Results Using Our System…
We challenged a small group of authors to go through our system in September 2014 and here are the results that one of our authors reported…
Using this same system, Shelley previously increased the sales of one of her books by over 9,800% – We announced this as a 98% increase before realizing we forgot to convert it to a percentage.
Here's how to do the math:
New sales – Original sales = Increased Sales

(Increased sales / Original sales) x 100 = Sales Increase Percentage
That's a big increase!
However, Most Authors Are
Struggling to Sell Books.
We recently surveyed our list and discovered some very interesting statistics.  For example, 75% of authors surveyed sold less than 1,000 books since their book was published and 50% sold less than 100 books total.  
That's not 100 books last month.  That's a total of 100 books…EVER.
Plus, over 60% of the authors we surveyed had never created a book marketing plan. 
We don't believe these findings are a coincidence.  We believe that authors who create and implement a book marketing plan will sell more books.  
Our own results and the results of our students show this to be true.
Learn From Our Experience and Success
We realize there are hundreds of self-proclaimed experts out there claiming they have what you need. However, some of them have never even published their own book. So what makes us different?
 We have been publishing books for over half a decade.
 Together we have published over 50 books including an internationally best-selling and award winning series.
 We have sold over 103,000 copies of our books and they have been downloaded for free over half a million times. 
 We are full-time authors – this is what we do.
Here Are Just 15 of the 50+ Books
We Have Published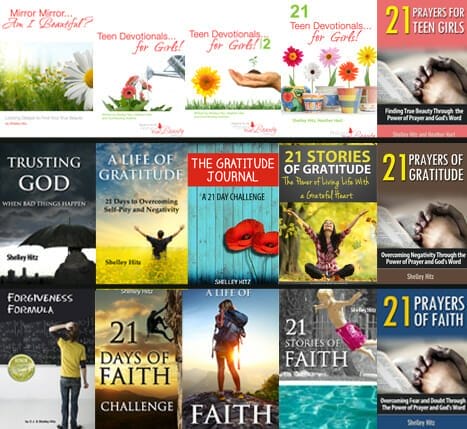 And finally, because we believe so much in this system, we are going through it ourselves again this November 2014. We are taking the time to go through this challenge with you and will be applying our strategies to another one of our books. We've already done it once, but now we are so pleased with our results, we are doing it again.
Join Our…
Sell More Books 30-Day Challenge!
Join us for our Sell More Books 30-Day Challenge!  During the challenge, you will focus on increasing the book sales of one of your books.  
Get access to ALL the training instantly and go at your OWN pace!
Our training will help you optimize your book and create a 30-day marketing calendar to implement.
You will walk away with a firm grasp on what's ahead and the confidence you need to sell more books.
Before the challenge even begins, we'll help you create a blueprint.
We assume you already have done target audience research, worked on branding, have a quality book, and have set up the basics of your author platform.  However, we know some of you may not already have these important pieces in place. Therefore, we have provided training to provide your book marketing blueprint that will help guide you through the rest of the challenge.
Transform Your Marketing Perspective
If you are anything like we were when we published our first book, you may need to transform the way you see book marketing. Watch this short video as Shelley shares a powerful illustration that could impact your book marketing efforts for a lifetime…
Our Training is Divided Into 4 Weekly Modules
Here's What We Are NOT Promising… 
 That you will sell a certain number of books. We have provided you the strategy and instructions you need. However, it's up to you to apply it and put it to action.  The sales for each book will vary. While we firmly believe our system can work for you, we won't promise you results because the work is up to you, and each book is different.
 That you'll get rich quick. Again, we believe our system will help you sell more books, but that doesn't mean you'll become a millionaire over night. Book marketing is hard work. You have to continually put in the effort to see ongoing results.
Ways to cheat the system. We believe in honesty. We'll help you optimize your book marketing efforts, and everything we show you will be 100% legal and will not jeopardize your Amazon account or your integrity. 
However, Here is What You Will Get in
Our 30-Day Challenge
Training Material
Tracking Your Success video training and preformatted tracking sheet template (Excel document). You can't know if you are going in the right direction if you don't track your success. We've recorded a training video that covers the importance of tracking your success, what you can track, and we've provided a template to help you organize your numbers.
Productivity Coach Software (.zip) We know that time is an issue. There are only so many hours each day, so we have provided information on making the most of your time, a tutorial on time boxing, and we're throwing in our productivity coach software to help you make the most out of your time.
Challenge Checklist (PDF) There is nothing better then a good checklist to help you stay on track. We took ever step of our system and outlined it in a checklist to help you get things done.
Weekly Video Trainings (.mp4)  We've pre-recorded all of our trainings so you can watch them online or download them to your computer. Each week has 4 video sessions on different parts of our system to help you sell more books.
Weekly Worksheets (PDF) We have created worksheets to help you take our training and apply it to your book. By filling these out, you'll have a written record of what you need to do to sell more books.
Our 30-Day Book Marketing Plan Calendar Template (.doc) We have included our 30-day book marketing calendar template for you to use, along with instructions on how to use it.
And MORE! That's just the basics. We have included so much in this training that we have no doubt that if you take what we've given you and apply it to your books you will sell more books.
All This For Just $297
With the strategies you learn in this course, you will be able to profit from your book marketing efforts.  
For example, in Shelley's most recent case study, she earned $322.66 in the first 3 weeks after implementing her 30-Day Book Marketing Plan.
Her increased book royalties could have easily helped cover the cost of this course after implementing our system.

And that's not the best part…
You Can Profit Over and Over Again
With the steps we teach you, you'll be able to adapt your marketing plan on an on-going basis. Plus, you'll know how to make one for the next book you publish.
We don't just want to help you sell more books this month, we want to help you sell more books EVERY month!
However, this offer may not last long…
Need Another Reason To Sign Up?
Here's what our past participants are saying about the challenge:
"I am a fiction writer. I was struggling with my sales, but after taking this class and applying what I learned in the first week of the training, I quadrupled my book sales.
I'm amazed at the big results that come with such a small effort. Now I have a plan and the necessary tools to increase my sales even more."
Claudia Moran
---
"This challenge taught me how to optimize my author page on Amazon, how to select the best keywords and categories for my books and helped spark promotional ideas that I'll roll out over the next few months. I'm excited to apply all that I've learned to each book I've written and those that I'll release in the future. This challenge will help increase book sales and I highly recommend it to any author wanting to reach more readers and make more money!"
Alyssa Middleton
---
"I feel like I am ahead of many of the authors I am meeting online. I set up a book review team and invited many authors to join. They had never seen a team like I set up. I am much better prepared to launch my current book than I ever expected."
Julie Ann Price
---
"I like the comprehensiveness of the course.
This saves me hours of research time by giving me a jump-start on marketing my book."
Matt Pavlik
---
"I never dreamed there were so many details in marketing a book! I would have been lost without the "Sell More Books" challenge. I am so grateful for the wonderful support Shelley and Heather gave.
This is training I will use for many years to come!"
Jennifer Waddle
---
"I was almost clueless about marketing my book before taking the 30 Day Challenge. However, after I attended one of Sandra Beckwith's presentations, owner of Build Book Buzz, she sent emails advising me to sign up and take the challenge.
Now I have a guide to follow and confidence to Test, Track and Tweak."
Judy Lewin
---
"I found this course to be practical, with easy-to-follow instructions. Shelley and Heather are especially well-prepared. The course flows logically and has a lot of very good suggestions.
I would highly recommend the course to others!"
Esly Carvalho
---
"These two ladies are amazing. Not only did they provide simple, easy-to-use instructions – but all of those instructions came in various media (audio, video, pdfs, etc.). The organization is astounding. Marry all that with their accessibility to the students and I'd have to say I'm hard pressed to recall ever feeling so "taught".
Thank you again and again. Well worth the price!"
Bonnie R Paulson
---
"This is a fantastic course for those wanting to learn how to boost their book sales. I have learnt so much valuable information in so many aspects of book marketing and the support from Heather and Shelley has been wonderful. Thank you for sharing your knowledge with us."
Pip Wilson
---
"When Heather and Shelley announced this challenge, I immediately talked to my husband and said, 'I've got to invest in this.' I knew I would learn new things, but even more importantly, I knew I would learn how to make better use of what I already knew.
I immediately sold twice as many books, during the challenge, as the month before."
Angie Dixon
---
"Shelley and Heather provide effective and practical methods to market your book. Best course I've purchased for book marketing. This course is evergreen so it will be useful for years to come."
George Burks
---
"Authors today must also be marketers. Shelley & Heather at Trainingauthors.com take you by the hand and lead you through this uncharted terrain. This course will help you get your book on the map!"
Janice Cook
---
"My first book was published a few months ago, and while I knew a little about Amazon and book marketing, I still had a lot to learn. Shelley and Heather's course has provided me with much-needed information. I've learned about tracking, and about the importance of having a good marketing plan.
The course is well-structured and the content's excellent. And Shelley and Heather provide great support all the way. Thank you!"
Gabrielle Bergan
---
"Why pull your hair out trying to learn this stuff yourself. You get huge value for what you invest here and you save time and your sanity. Even if you think you know it all, you likely don't and these two are swimming in this stuff on a daily basis – well ahead of the curve!"
Jennifer Sparks
---
"I highly recommend this 30 Day Challenge to anyone that desires to successfully sell more books. Shelley and Heather are awesome and really care about their students successes. They were both 100% engaged and took lots of time and energy to make sure we completely understood the challenge.
Money very well spent and I look forward to experiencing great results."
Dee Bockler
---
Get Started Selling More Books Today!
Helping you sell more books,
P.S. Our goal is to help you succeed by getting your message to more people and earning more book royalties by selling more books.  Ready to join us?
Click Here To Take The Challenge!
Frequently Asked Questions
Is this for fiction or non-fiction authors?
These strategies can be applied to all authors whether you publish fiction, non-fiction, children's book, picture books, etc.  We have experienced great results with our non-fiction books with up to 700% increase in book sales.  And during our beta group, Alana Terry, had a 1,000% increase as a fiction author. This challenge is not about learning more knowledge about marketing, but about getting you results.
I'm not sure I have the time to get all of this done in 30 days, can I go at my own pace?
Absolutely!  You will have lifetime access to all of the lessons and other bonus material in your members area.  You will be able to work through it at your own pace as your schedule allows.  Just know that the completion bonus and implementation bonus are both time-sensitive based upon the date of your original purchase.
And in case you're wondering…
All of our courses come with a complete money-back guarantee. If you're not completely satisfied with our training course, just let us know within 7 days of your purchase. We'll refund your money ASAP. Our goal is to help you succeed, and if we aren't doing that, we wouldn't feel right keeping your money.
Okay, I'm Ready!