Today's post is from #1 Amazon best-selling author, Brenda McGraw.
Has God placed a message on your heart that you want to share with others? Do you want to turn your mess into your message? Do you want your struggle to not be in vain? Do you desire to make an impact beyond friends and family? You're not alone. I wanted all of this to happen and more.
When I first wrote my book, "Joy Beyond, 28 Days to Finding Joy Beyond the Clutter of Life," I wanted to share what I had on my heart. Like most people who want to write a book, I was hoping that the struggles I had endured would somehow help someone else. I also hoped others would discover joy beyond the clutter of this crazy world we live in.
When I first released "Joy Beyond," I had some success, but not what I had in mind.
Do you want to know how I drove "Joy Beyond" to a #1 Amazon Bestseller? Along the way to my book becoming #1, I knew I needed to make some investments in order to get the return I desired. The following are…
Top 5 Investments
The God Investment
Once you have the calling to share your story, what do you do next? For me, the answer was to wait ten years. Encouraging right? God continued to confirm my calling by drawing me closer to Him through His word. I continued to seek the Lord, journal, teach and lead women's small group Bible studies.
We cannot rush God. Once you are called to share your story you then have to wait for God's timing. When it's your time to write and communicate, the doors will be opened. We can try to push them open, but unless God is doing the opening, then we will be discouraged, and disappointed and we may decide to give up.  Invest your time in God. He is the most important investment we need to make.
The Writer's Investment
Ten years ago when I heard God (not audibly) tell me to share my story, I  questioned Him: "Are you sure you are talking to me God?" I didn't know the first thing about writing a book. Shortly after my calling I went to a writer's conference that was held in my town. I had no idea what to expect or even what they were talking about, because they were talking  in "author lingo." I was told I needed to write a BIO, serve locally and continue to pursue my calling.
So what did I do?  I had just gone through a divorce and I continued to seek God and wait. At that time, I had no idea what a bio was and I sure didn't know how to write one.
Ten years later, I was reading a book called "the Outrageous life" and God spoke to me once again about doing something outrageous for Him. It was time to make more of an investment in my writing.
To be a successful author and realize your dreams, you have to be willing to invest in your writing financially in order to go farther than just selling to friends and family.
I discovered an online writers course called "Tribe Writers," which was started by Jeff Goins. I checked into the course and spoke with the only author friend I had at the time. I decided to make the financial investment to join this course. I not only invested in the course, I made the investment to improve my writing. Writers invest their time in writing.
The Conference Investment
Why is it important to make an investment in attending writing and speaking conferences? This is where you not only learn about writing, speaking, blogging and the tricks of the trade, but where you also make relationships.
Conferences connect you with publishers, agents, authors, and other aspiring writers. I have gained so much knowledge from attending writing and speaking conferences. More than that, though, I gained friendships. When you are among like-minded people, they understand your dreams, your visions and your desires to be more, and do more with this calling on your life, because many of them have the same dreams and desires. Don't quit because investment sometimes means money. There are ways to win scholarships to conferences and courses. I was blessed to win two different conference scholarships, one six-month coaching session, and an online course, called "Story Cartel." So be watchful and apply. You just never know.
The Coaching Investment
Sometimes, if you want to have success in an area where you have never been successful, you have to invest in coaching. When my little boy was playing base-ball we wanted to help him improve and advance as a hitter, so we enrolled him in baseball coaching. They worked with him, one on one, to become a better baseball player.
A good coach can bring out the best in a good player, a good author, a good speaker or whatever it is you are pursuing.  My first writing coach, Stacie Buck with www.diamondshapers.com encouraged me to set goals and time deadlines for my writing projects. I was blessed to have won a six-month free coaching session with her.
In order for me to become a best selling author, I needed someone who was already a best-selling author to coach me to #1. This was one of the best investments I made as a writer. God ordained this divine appointment with Jimmy Burgess with www.bemoreuniversity.com, and I received six weeks of training on how to become a #1 best selling Amazon author. We must improve our skills to reach the top, so set your goals and impress upon yourself how important it is to continue learning.
It is my desire to set up coaching sessions and to help others do this as well.
The Relationship Investment
So why do we need relationships to write a book? You actually don't need them to write the book, but you do need them to help once the book is written. It is Biblical to serve. I invest my time in other authors by promoting their new books, website, and events.  When you serve other people, the blessing always comes back to you in some way. A year and a half ago when I started pursuing my writing career, I had one author friend. I have been blessed far beyond just having one friend who is an author now. Building relationships is fabulous  and fun. Friends are faithful followers.
When the time came for me to launch my book on Amazon for Kindle, I had a group of family, friends, influencers and other authors who understood the importance of helping each other. Many of them allowed me to add them to my email list and helped me share my book through Facebook, Twitter, Google+, and by word of mouth. These were also some of the same people who purchased the book when it became available.
Relationships are vital when it comes time to launch your book. You cannot promote your book alone. When others help promote your book it has a far greater reach into this big world.
Most of the time when we think of investment, we think of money. Investment does involve money, but it is not only money. Investment involves time, energy, and hard work as well. We have to be willing to invest in our dreams, ourselves, our projects, and our careers. Whether we choose to be a one-book author or desire to write more than one book, we can't do it alone. You won't get a second chance to make a first time impression.
I am beyond excited to know that my book, "Joy Beyond, 28 Days to Finding Joy Beyond the Clutter of Life," became a #1 Amazon Bestseller! It exceeded my expectations.  This IS possible for anyone who is willing to make the investments involved. At all times, we need to look ahead and never stop pursuing our dreams. Don't be discouraged, or disappointed and don't decide to give up; rise to the challenges that lie ahead of you. Invest, improve, influence others and reach for number ONE.
– – – – – – – –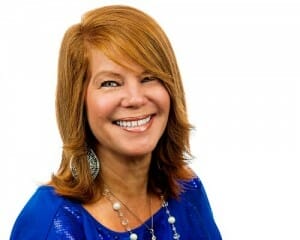 Brenda McGraw is an author and speaker seeking to bring God glory! She shares valuable life lessons, and how you can discover joy beyond hardship and the clutter of life in her book, "Joy Beyond, 28 Days to Finding Joy Beyond the Clutter of Life" and on her website www.askgodtoday.com. Brenda desires to educate and demonstrate how to study, pray, love and live God's Word.
Brenda currently lives in South Carolina with her husband, Jeff and three of their five children. She also has two precious granddaughters.  Brenda survived breast cancer at the age of 24, lived through the pain of someone else's addiction to drugs, and a divorce after 23 years of marriage and recently endured a heart attack. Despite all of this, Brenda found joy in her relationship with Jesus Christ.