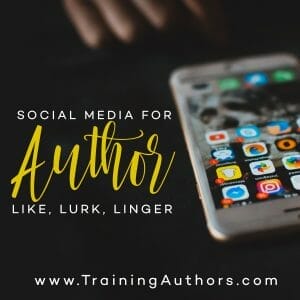 I have noticed that there are different types of personalities and different ways that people interact on Facebook.
When you're on Facebook, do you like posts? Do you lurk? Or do you linger and engage with the people that you're friends with?
As I observe patterns of people's Facebook usage, I have found three ways how people interact in social media. Which one are you?
 The Liker
Some people just Like everything!
With Facebook, Like has developed a new meaning.
It doesn't mean as much as it used to be in a personal sense.
When someone likes a post, video or photo, it means they either agree with what you are posting.
It could also mean that the photo is funny, interesting or just likeable.
And there are some friends who just "Like" your posts out of respect.
People have also started posting really weird and quirky things just to get likes. It's been crazy, to tell the truth.
But most people who are likers are not commenters.
It could be for the reason that they are just scrolling through their newsfeed and found a post that they find interesting.
They are the non-engaged crowds which is most likely the largest population in the Facebook world.
The Lurker
It is interesting when I meet some people who tell me that they saw such and such on my Facebook page.
"Why haven't they liked or commented on my post?" That is usually the question that comes into my mind.
I have realized then, that these are the Lurkers.
They scroll around their newsfeed, see your posts and watched your videos, but they never liked or commented on it.
However, this does not mean that they are not interested in your post. Lurkers usually have reasons why they just lurk.
It could be that they are using Facebook for business and just happened to see your post.
Some of the really busy people also are not used to liking or commenting on posts unless it is business-related.
They are the people who do not care about how many likes they get on a post as they don't post things to get likes.
The Lingerer
These are those that are truly engaging with you and commenting on your posts. Some even send private messages and friend requests.
They usually end up being added to my Facebook friends.
I really value those that engage with me, that linger, that comment, that choose to interact with me.
I ask a lot of questions and I do that on purpose because I want to hear from you. I want to engage with you.
If you are a business, I encourage you to linger a little bit. Create deeper friendships, and relationships.
This can help you create a two-way relationship with those that are your potential customers.
So ask yourself. Are you a lurker, liker or a lingerer?
Leave me a comment so you can linger on this post and tell me what you think.
You can also check out more author tips at authoraudienceacademy.com.
Don't forget to linger on my webpage, shellyhitz.com for more information.
Watch the Video Below:
Click here to get notifications for my Facebook Live training.
Have Comments or Questions?
Share them in the comments below.