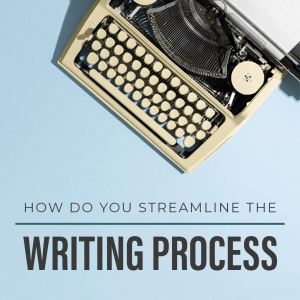 Today's topic: How Do You Streamline the Writing Process?
Listen below.

Subscribe to the podcast here.
Notes from this episode:
In this episode, you will learn several ideas for setting up systems and learning what works best for you in your writing process.
Links mentioned:
Video on how to organize your computer files: https://www.facebook.com/christianbookacademy/videos/848819582302598/
Writing Wheel free eBook: https://trainingauthors.com/writingwheel/
Move Forward in God's Call to Write
If you don't have a copy yet, get your copy of our new book Kingdom Writers so that you can move forward in God's call to write in your life here: https://trainingauthors.com/book
Watch the Video Below:

We hope this episode encourages and inspires you in your writing.
Share Your Breakthroughs
Share what impacted you from this post and any breakthroughs God gave you as a result in the comments below.