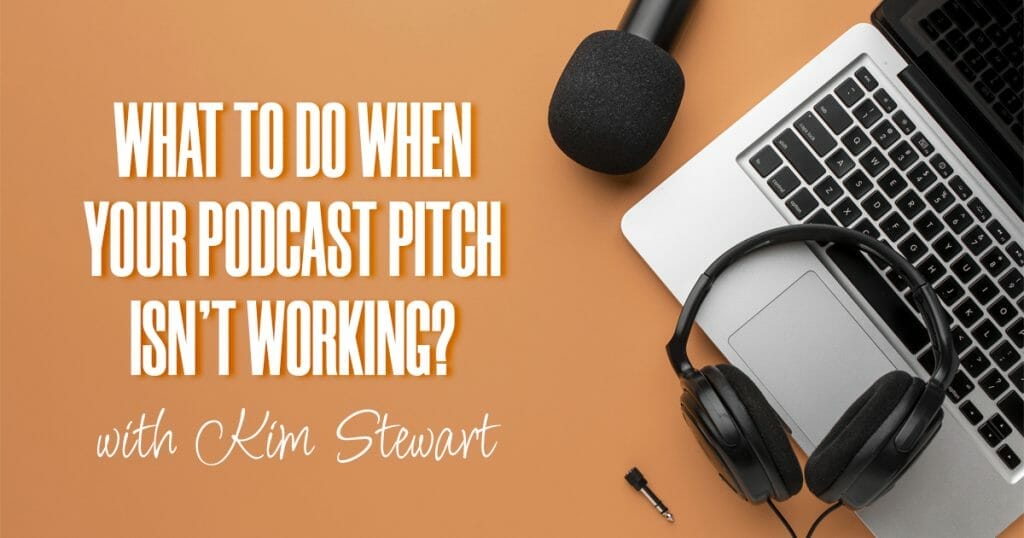 Today's topic: What To Do When Your Podcast Pitch Isn't Working with Kim Stewart

Listen Below:
Subscribe to the Podcast here.
Click here to leave an iTunes review and subscribe to the show.  Read my step-by-step tutorial and find out all the details here.
Notes from this episode:
Have you experienced pitching on podcasts and weren't able to get any yeses? Don't worry, it happens to the best of us. But what do you do if that happens? Listen to this episode to find out.
Kim Stewart is a book marketing coach and host of the Book Marketing Mania podcast. She helps Christian nonfiction authors build their platforms and market their books on podcasts. When she's not strategizing with clients, you'll find her in Dallas enjoying time with her family, and indulging in coffee, caramel and Friends reruns. 
Connect with her at https://kimstewartmarketing.com/
Free: 27 Book Marketing Ideas
You have finally written and published your book. Yay! Now, it's time to market and promote it to reach more people and inspire lives.
Get instant access to our FREE PDF on 27 Book Marketing Ideas to help you with your book marketing strategy here.
Have Comments or Questions?
Share them in the comments below.