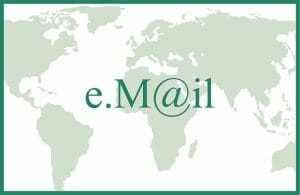 Email marketing for authors is a powerful way to promote your book.  However, many authors are not taking advantage of it.
You can get started today for free with Mailchimp for up to 2,000 subscribers. That will be sufficient for most of you.
However, a few years ago, I discovered TrafficWave for email marketing.  It is a lesser known company, but offers unlimited subscribers for one flat fee of $17.95.  This is attractive to me because many of my lists are ministry lists where I give away free resources, but am not making money to cover my costs.  For most email providers like Mailchimp, GetResponse and Aweber your costs increase as your subscribers increase.

TrafficWave has the basics of what I need for most of my lists:
Ability to send broadcast email messages.
Ability to scheduled autoresponder messages.
However, for this site, I am using GetResponse with LeadPages so I can have access to more features.
How to Get Started with Email Marketing for Authors
There is a detailed tutorial on my site TrainingAuthors.com on TrafficWave vs. Aweber and why we originally switched years ago.
On this post is also a video on how to get started with TrafficWave and 5 steps to starting an email list to promote your books.  Definitely check it out here: www.trainingauthors.com/aweber-vs-trafficwave
TrafficWave FAQ's
I answer the following questions in the video below:
Do you find it has the same selection for types of sign up boxes as Aweber?
You can easily program it to send out your emails at set times – one on Monday at 9:00, the second one 8 days later on Tuesday at 2:00 p.m.?
Do you find it easy to manage your lists? and send specific emails to each list?
Do you know if you can you use it on multiple websites?
Can you use it on Facebook?

Do you have any questions about email marketing for authors or about the services listed below?  If so leave a comment.
Resources:
Here are a few resources for email marketing for authors: