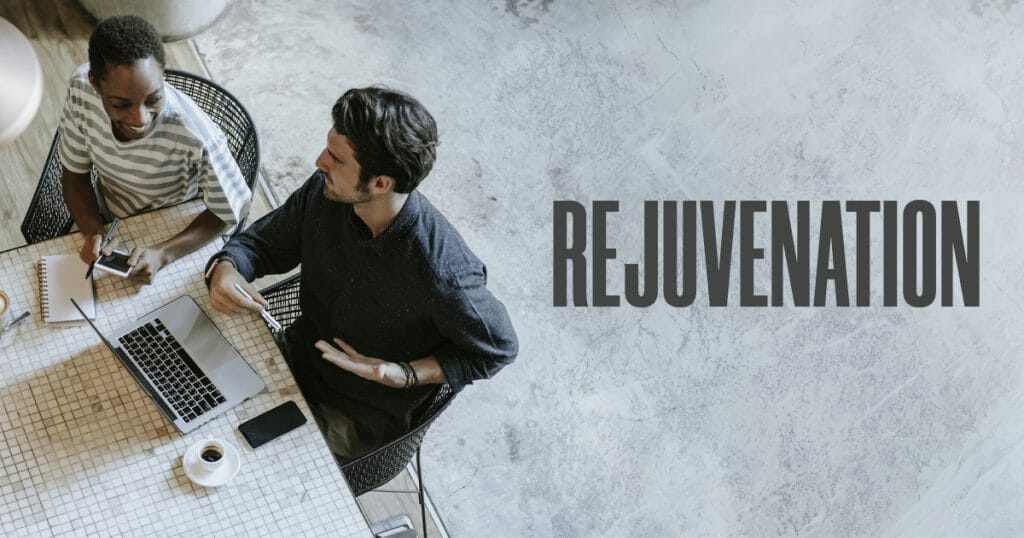 Today's topic: Rejuvenation

Listen Below:
Subscribe to the Podcast here.
Click here to leave an iTunes review and subscribe to the show.  Read my step-by-step tutorial and find out all the details here.
Notes from this episode:
JOIN US: We are hosting a FREE one-day conference on May 4th, 2023 to help you discover proven strategies that will empower you to confidently launch your book into the world so you can reach a wider audience and make a lasting impact with the message God has placed on your heart.
1 Kings 19:1-9
Elijah has just been used by the Lord to win a mighty battle atop Mount Carmel against the prophets of Baal. The smoke on the altar was probably still smoldering when he found himself fleeing for his life into the wilderness. It seems Jezebel put a hefty price on his head and vowed revenge for the 400 prophets of Baal who were killed at Elijah's command.
Now this mighty man of God is feeling drained-physically, mentally, emotionally, and spiritually. He was feeling so low that he even asked the Lord to take his life. Turns out he simply needed to eat something.
We as Kingdom writers cannot afford to go without spiritual nourishment daily. There is a real enemy who has put a price on our heads and is angry that we write words inspired by God. Without daily nourishment, we will soon grow weak like Elijah. 
Connecting with God our Power source will give us fuel for the writing journey!
The Power of Having a Weekly Business Meeting with God
Learn the simple steps you can take to implement a weekly business meeting with God. This is one of the most important actions you can take as a Christian writer to ask God for the strategies to write, publish, and market your books successfully.
Get access to the video and PDF download now here. 
Have Comments or Questions?
Share them in the comments below.