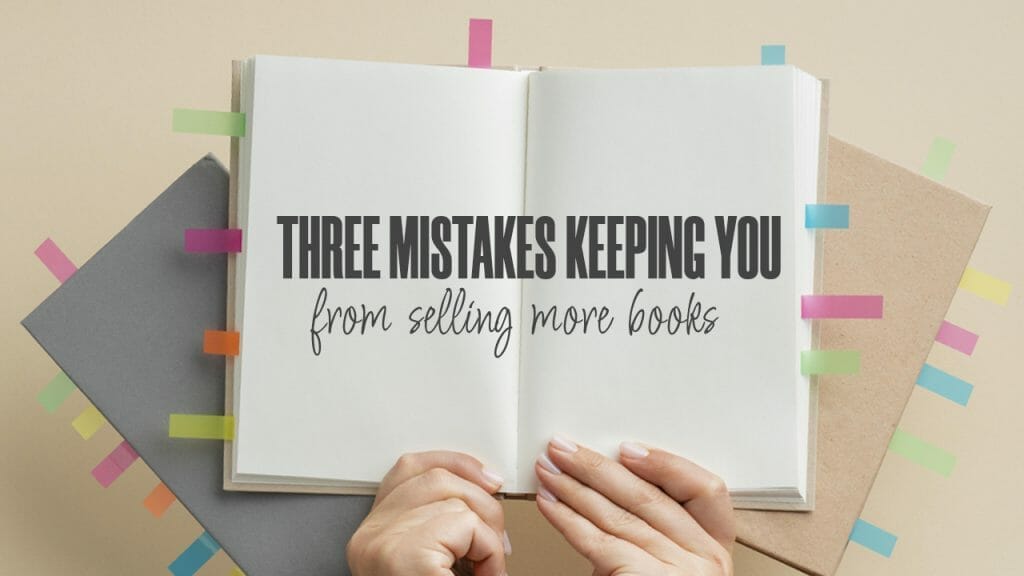 Today's topic: 3 Mistakes Keeping You From Selling More Books
Listen Below:

Subscribe to the Podcast here.
Click here to leave an iTunes review and subscribe to the show.  Read my step-by-step tutorial and find out all the details here.
Notes from this episode:
We all know it's not enough to just write and publish our books. You actually want people to read it, right? That means you need to market and promote your book.
How are you going to start? In this episode, you will learn 3 common mistakes you need to avoid so you can sell more books.
You can also learn more effective ideas to market your book by signing up to the Kingdom Writers Conference: Courageous Writer edition. It's a free 5-day event lined up with topics you don't want to miss! Just go here.
When you register, you will also have an opportunity to upgrade for 50% off by getting the All-Access Pass. Aside from the ongoing access to the presentations, you will also have bonus Zoom workshops and other training from the speakers. Don't forget to grab it when you sign up!
More Book Marketing Opportunities
Want to discover more opportunities to market your book? If you're a Christian authors, check out our post, "100+ Places to Promote Christian Books."
Have Comments or Questions?
Share them in the comments below.