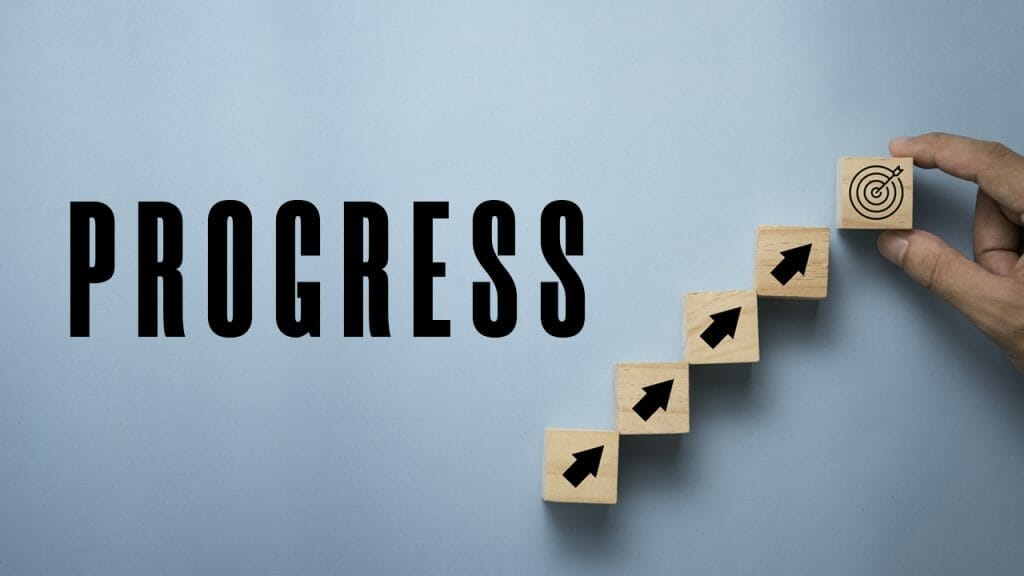 Today's topic: Progress
Listen Below:

Subscribe to the Podcast here.
Click here to leave an iTunes review and subscribe to the show.  Read my step-by-step tutorial and find out all the details here.
Notes from this episode:
Ezra 3:10-13, 4:1-5
Making Progress
After receiving permission from King Cyrus of Persia to return to their homeland, the Jewish people began rebuilding the Temple that had been destroyed over 70 years previous.
After reaching the milestone of finishing the foundation, this was a cause to celebrate and thank God for the progress being made. But not everyone was so easily impressed. The old timers who had seen the splendor of the previous Temple began weeping and bemoaning the modest beginning. They were comparing this new version to Solomon's version. But those who had no other frame of reference were overjoyed with the progress being made.
I have to believe God was joining in with those who were overjoyed at the foundation being laid. He doesn't bemoan our work and compare it to that of others. He rejoices in the progress being made. 
When we see the slightest amount of progress being made in our books, we can pause and rejoice that God helped us. We are making progress one sentence at a time toward the goal of finishing the work God has called us to.
We also know there are real enemies who are working to prevent our progress. They seek to discourage and intimidate us, hoping we'll cease the work. But like those who led the rebuilding effort of this Temple, we can say to our enemies, "You have no part in this work we have received permission to move forward on."
With God's help, the work will continue and progress will be made one day at a time!
The Power of Having a Weekly Business Meeting with God
Learn the simple steps you can take to implement a weekly business meeting with God. This is one of the most important actions you can take as a Christian writer to ask God for the strategies to write, publish, and market your books successfully.
Get access to the video and PDF download now here.
Have Comments or Questions?
Share them in the comments below.