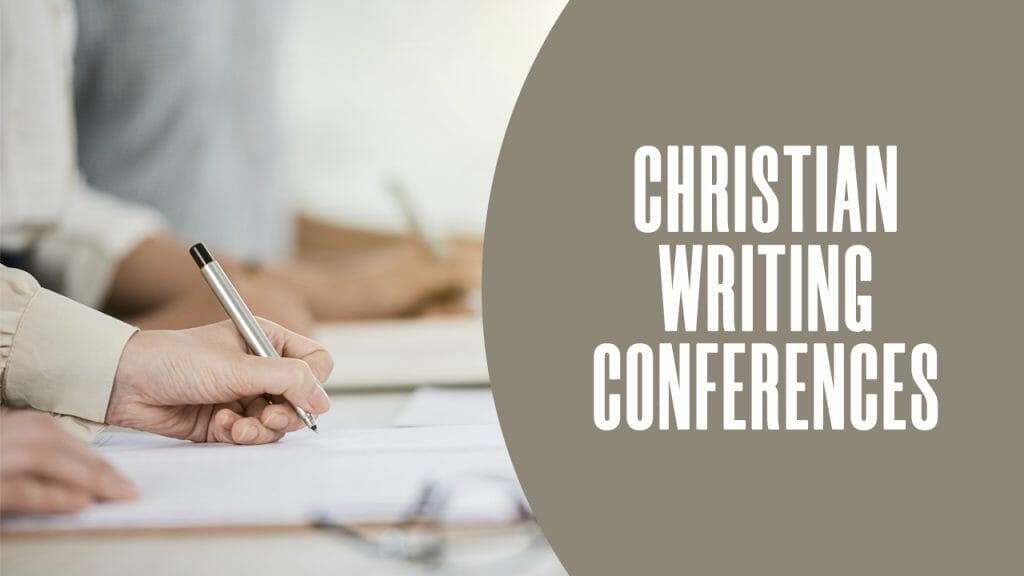 by CJ Hitz
Though my interest in writing most likely began in my high school AP English class, it was a Christian writing conference I attended in 2001 that led to some of my writing being published in an actual book. 
On a whim, I decided to drive 8 hours to the Montrose Christian Writers Conference in Pennsylvania from our house in Findlay, Ohio. I didn't know a soul there but I had a desire to write words inspired by God. Montrose would be my first experience in the world of Christian writing conferences and it was a positive one.
I don't remember all the workshops or breakout sessions offered but I remember a gal named Gloria Clover who was accepting submissions for her Penned from the Heart series of books. These books consisted of poems, songs, short stories, and devotionals by several contributors.
Several of my devotionals would eventually make it into a couple of these volumes. It was truly joyful to receive my first shipment of these books and hold a copy in my hands for the first time! It was a decision to spend the time and money attending a Christian writing conference that got the ball rolling.
If you've considered attending Christian writing conferences, keep reading to see if they might be a good option to aid your own writing journey.
Christian Writing Conferences
The Benefits of Attending a Christian Writing Conference
Attending a Christian writing conference can have many benefits including:
Learn new things

– Between keynote speakers and a host of workshop choices, Christian writing conferences are wonderful places to grow as writers and to also be encouraged in our walk with Jesus. From learning the craft of writing to gaining a better grasp of the Christian book publishing world, there are all kinds of tips and tricks we can glean at a Christian writing conference.

Meet other writers

– There's just nothing quite like meeting people face to face. These connections can turn into long-term relationships like accountability partners, prayer support, or even collaborating on book projects.

Connect with publishers and agents

– It's not everyday that we have the opportunity to rub shoulders with influential people within the Christian publishing industry. Christian writing conferences are ideal places to interact with publishers and agents who set up booths and are on the lookout for writers to partner with. I still remember meeting a gentleman who represented Zondervan all those years ago at the Christian writing conference I attended. We've heard many stories of writers securing contracts after attending these conferences.

Network with speakers

– Whether it's the keynote speaker or the many workshop speakers, opportunities can open up. For example, an opportunity to be interviewed on their podcast or perhaps collaborating in another way.

Be encouraged

– Attending a Christian writing conference could off the encouragement you might need at just the right time. I imagine many writers have been on the verge of giving up before attending a Christian writing conference changed their minds and also the direction of their writing.
Pros and Cons of In-Person Writing Conferences
Pros:
As mentioned earlier, nothing can truly replicate or replace face-to-face connections. Just as it's true in attending a face-to-face church service, it's also true for events like Christian writing conferences.

The opportunity to connect with publishers and agents who are super busy but make time available to meet with writers at these conferences. A Christian writing conference is made for these interactions with people of influence.

Built-in accountability to go to the events and breakouts offered at the conference. If we're going to pay hard-earned money for conference fees and travel, we're very motivated to make the most of our time there.
Cons:
Price is certainly something to consider when it comes to an in-person conference. From meals to lodging, the costs can add up. The initial conference ticket price can also be quite an investment up front. At the end of the day, you have to look at these costs as investments into your writing.

Travel can be tiring and costly. Do you need to purchase a plane ticket? How long would the drive be and what will the expenses be for a long road trip. These are things I had to consider when I attended the Montrose Christian Writers Conference which required an 8 hour drive each way.
In-Person Christian Writing Conferences to Consider
There are a lot of conferences to consider. We have not personally attended these conferences, but wanted to offer you a few options below. Let us know in the comments what conferences you recommend.
Pros and Cons of Online Writing Conferences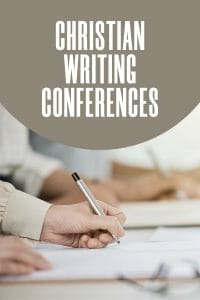 Pros:
Most online writing conferences offer a low cost to attend. Some are even free for a limited time.
No travel expenses. Having the ability to attend an online conference from the comfort of your own home is a nice way to save money while absorbing some valuable information as a Christian writer.
Another advantage to an online conference is the ability to fit it into your regular routine without taking vacation time off. For many aspiring writers, they still have a regular job that has limited vacation. Attending an online conference allows you to save those vacation days for complete rest and rejuvenation.
Cons:
With online Christian writing conferences, there will be less opportunities for networking, although there are still some valuable connections that can be made.
In light of the pandemic that we all endured, many of us have what could be referred to as "Zoom fatigue." Though we're very grateful for the online technology at our fingertips, zoom meetings just aren't the same as being in a vibrant room full of hopeful writers.
Online Christian writing conferences offer less accountability to actually go to the sessions or listen to the recordings. Like we said earlier, there is built-in accountability after you've laid down your hard-earned cash to attend an in-person conference. It's so easy to take an online event less seriously and bail at the last minute.
Online Christian Writing Conferences to Consider
Kingdom Writers Conference

: this is the conference we host online on various topics related to writing, publishing, and marketing your books. Get on the waiting list

here

.
Recommended Reading