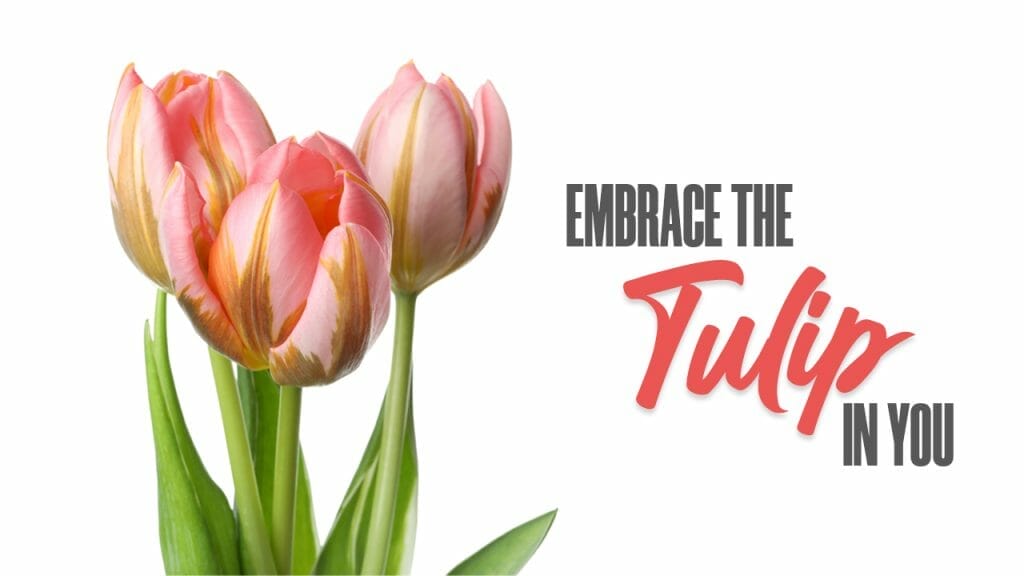 Today's topic: Embrace the Tulip in You
Listen Below:

Subscribe to the Podcast here.
Click here to leave an iTunes review and subscribe to the show.  Read my step-by-step tutorial and find out all the details here.
Notes from this episode:
The third chapter of Ecclesiastes tells us that everything has a season and every activity under heaven has its own time. Yet most of the time, we find ourselves comparing our own season with others; our own tulip with others' roses.
In this episode, we reflect on this and share how to embrace both the beauty and mystery of our own seasons; of our own "tulips."
He will accomplish what He has promised, in His own beautiful time.
"When you accept the fact that sometimes seasons are dry and times are hard and that God is in control of both, you will discover a sense of divine refuge, because the hope then is in God and not in yourself."
-Charles R. Swindoll
This episode is an excerpt from our War Room prayer meeting with Christian Book Academy members in May. We wanted to share this encouragement with you today.
The Power of Having a Weekly Business Meeting with God
Learn the simple steps you can take to implement a weekly business meeting with God. This is one of the most important actions you can take as a Christian writer to ask God for the strategies to write, publish, and market your books successfully.
Get access to the video and PDF download now here.
Kingdom Writers Book: Move Forward in God's Call to Write
CJ and Shelley Hitz along with 10 contributors share practical tips and encouragement to help you move forward with your writing desires and goals.
It's time to…
Say "yes" to the book burning inside your heart.
Step boldy into your call to write your book.
Get clarity on what your next steps will be so your book can be a reality, not a wish.
Be encouraged that your words do matter and there is an audience who needs your message.
Be motivated to do the next step, even if you think it's hard.
Start reading the Kingdom Writers book today here.
Have Comments or Questions?
Share them in the comments below.