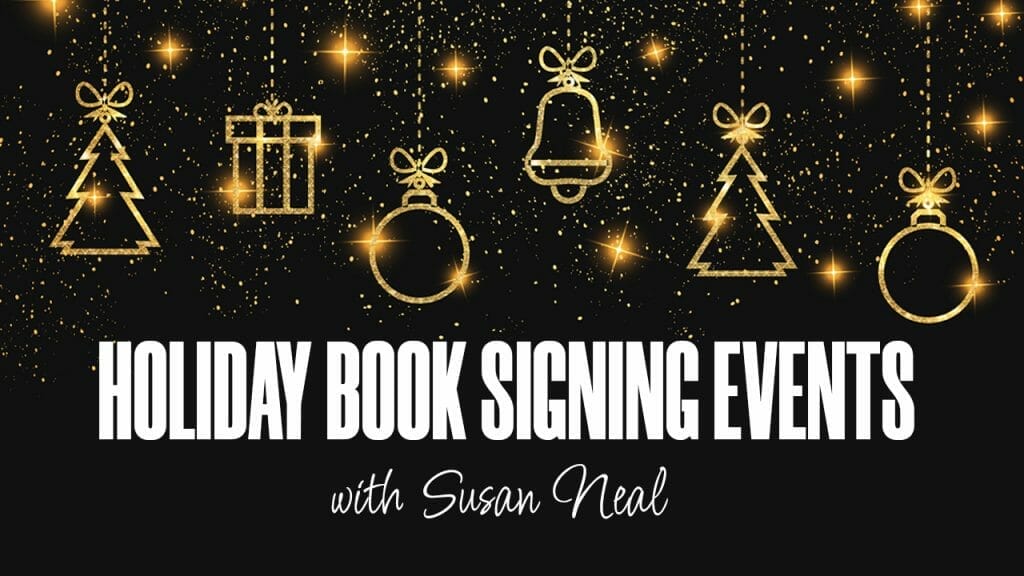 Today's topic: Holiday Book Signing Events with Susan Neal
Listen Below:

Subscribe to the Podcast here.
Click here to leave an iTunes review and subscribe to the show.  Read my step-by-step tutorial and find out all the details here.
Notes from this episode:
The holiday season is the perfect time to sell books as well as host book signing events. But how do you set up an event like this and how can you make it more dynamic?
In this episode, we discuss this topic with our special guest, Susan Neal. You will learn more about hosting your own holiday book signing event and how you can make the most of selling more books from Black Friday to the first week of January.
Connect with Susan here.
Free: 9 Black Friday Book Marketing Ideas
Do you want to sell more books this holiday season? In this post you'll learn 9 Black Friday book marketing ideas you can apply right away.
Choose at least one and then start preparing for your Black Friday sales this year here.
Book Marketing Templates to Save You Time and Money
You've got a book you're proud of. Now you're looking for a simpler way to get it into the hands of more readers. One way you can do that is through social media. It's free to use…however, it can also take up a lot of your time.
Good news!
You can get your social media posts for the next month done in just 90 minutes so that you can reach more readers with your book (without being pushy or salesy) in the Mini-Marketing Messages workshop here.
Have Comments or Questions?
Share them in the comments below.