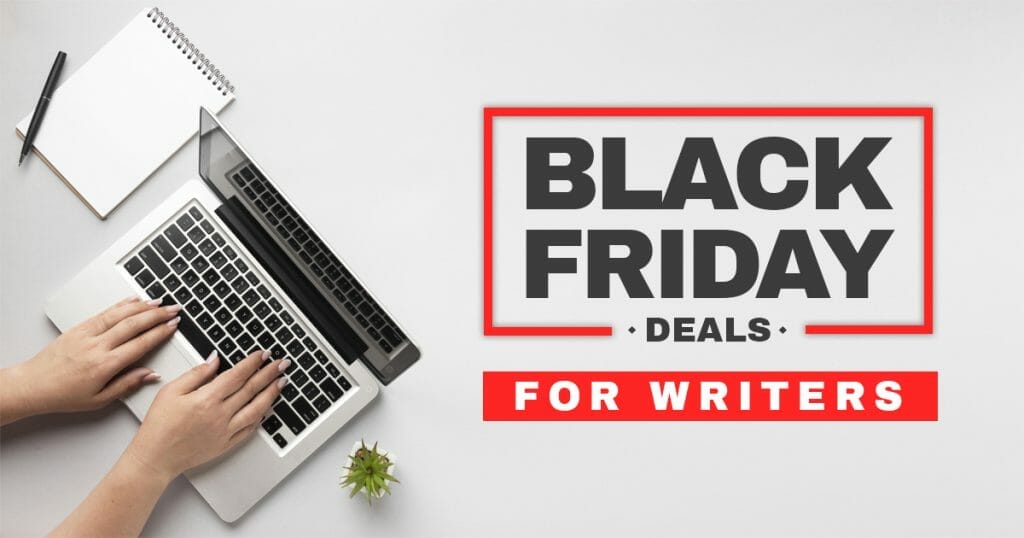 Are you ready to score some great Black Friday deals for writers in 2022? If so, check out these deals we've found that we think you'll enjoy in this round-up post.
#1 Book Marketing Shop: Get Everything for 50% Off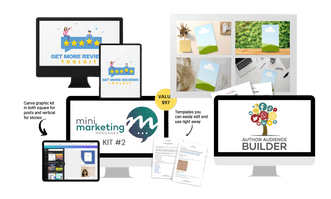 Want to market your book on a budget? If so, you may want to take advantage of the Book Marketing Shop's biggest sale of the year. Your budget shouldn't stop you from fulfilling your calling to impact people with your unique story.
Click here to get templates, toolkits, and workshops at 50% off. 
Use coupon code: SAVEBIG2022 to save 50% off until 11/30/22.
#2 Christian Book Academy: Download 52 Time-Limited Bonuses

One-Time Offer: In addition to the new resources created and updated every month in the membership, when you join today, you will also get 52 bonuses worth $1484 (valid through 11/30/22 only).
#3 Prowriting Aid: 50% Off


It is so important that you take time to self-edit your manuscript. Software like ProWritingAid can help you improve your writing. From now until November 29, you can get ProWritingAid for the lowest price this year. I ended up purchasing the lifetime subscription so that I'll have ongoing access to this tool for years to come. Yes, I plan on writing more books. 😉
Lifetime licenses will be 50% off
Annual subscriptions will be 50% off
Click here to get this powerful self-editing tool.
#4 Deposit Photos: $39 for 100 Photos
I have used Deposit Photos for years for photos for my book covers, blog posts, and more. This deal from AppSumo is amazing and I have personally purchased it multiple times.
Click here to get 100 photos for $39.
#5 Publisher Rocket: Get the Mastering Keywords Course FREE

Until 11/29/22, Get their Mastering Keywords course free when you purchase Publisher Rocket software. This is a $50 value. I personally own this software and recommend it. It's a one-time fee of $97.
In fact, one of our Christian Book Academy members just shared, "My biggest win was publishing my first novella, Mistletoe @Christmas Tree Lodge. Because of your tips, and Publisher Rocket, I was able to reach # 5 in Conduct of Life and spirituality, and #1 in Inspirational Fiction."
Click here to get Publisher Rocket.
#6 Email Marketing Membership: $9/month
As writers, we often hear how important growing an email list is and yet it can feel so daunting. Liz Wilcox is offering her Email Marketing Membership where she sends out a new email template each week for just $9 a month and can save you tons of time and headaches as you build your author platform.
I personally am a member and I used one of her templates which got some of the best open rates and replies ever!
For Black Friday, she is also offering a deal where when you sign up for yearly at $108 (averages out to $9/mo) you get her new email template each week PLUS get access to all her courses. This is the membership level I have and recommend. This deal is only available through 11/27/22.
Click here to join the Email Marketing Membership for $9/month.
Click here to join and get the membership + all her courses for $108/year.
#7 HelloAudio: 25% Discount for Life
One of my favorite things this past year has been adding private podcasts to my courses, conference, and membership. Plus, I love using private podcasts as a user. Authors can use private podcasts to sell audio books, host micro audio summits, and much more!
Until December 2nd, new members will get 25% off FOR LIFE. Use code AUDIOBF22.
Click here to sign up for HelloAudio.
#8 Berrycast (Loom Alternative): $15.20 for LIFE
Berrycast is similar to Loom and is normally $99 for lifetime access, but right now it's $19 and with coupon code PUBLISH, it's only $15.20 for LIFE! It will host an unlimited # of screen recordings. You can even upload videos, edit, annotate + host them with it too. I just signed up for it this week myself to give it a try. For this price, it's a no-brainer!
STEP ONE: Click here to sign up for a free trial
STEP TWO: Make sure to upgrade to the lifetime deal using coupon code PUBLISH by Mon. Nov. 28th to get it for only $15.20. You will have to do this after you sign up for the free trial.
#9 Spark Bold Business Retreat with Misty Phillip
Misty Phillip's was one of our speakers this year at the Kingdom Writers Conference and is hosting the Spark Bold Business Retreat for entrepreneurs, authors, speakers content creators who want to transform how you approach your business, ministry, or brand. Join Spark Media Founder, Misty Phillip, and Visual Brand Strategist Kelly Buckner of BeeBold Collective for an exclusive retreat in Lake Placid, Florida on February 24-26, 2023.
Sign up 11/24-11/27 to get $25 off the Early Bird price. Space is limited.
#10 Daily Faith PLR: 60% Off

Do you know what PLR is? Most writers don't. Think of it like hiring a ghostwriter. PLR is public label rights and when you purchase it, you have permission to edit it and claim it as your own. Authors can use PLR for emails, book bonuses, and more! I don't recommend using it for book content but you can use it for so many things.
I have personally purchased items from Daily Faith PLR and recommend them. Get 60% off using coupon code BFCM2022 through Cyber Monday 11/28/22.
Check out Daily Faith PLR here.
BONUS: Too Blessed to Be Stressed Toolkit (95% Off)
This week only you can get 25+ fabulous resources & tools for just $24 (including two of mine). The Too Blessed to Be Stressed Toolkit includes printables, digital downloads, and e-courses to use to connect with God, reduce your stress, and be a blessing to others.

Click here to see the 25+ products included for just $24
Sell More Books this Holiday Season
If you are a published author and interested in selling more books this holiday season, check out our blog post with 9 Black Friday Book Marketing Ideas. Even though it is Black Friday this week already, you can use these ideas through the beginning of January.
Share Your Favorite Black Friday Deals for Writers
Have you heard of other deals this year? Which deal above is your favorite? Share them in a comment below.
If you found this post helpful about Black Friday deals for writers, take a moment to share it with your writing friends!