A guest post from Alana Terry.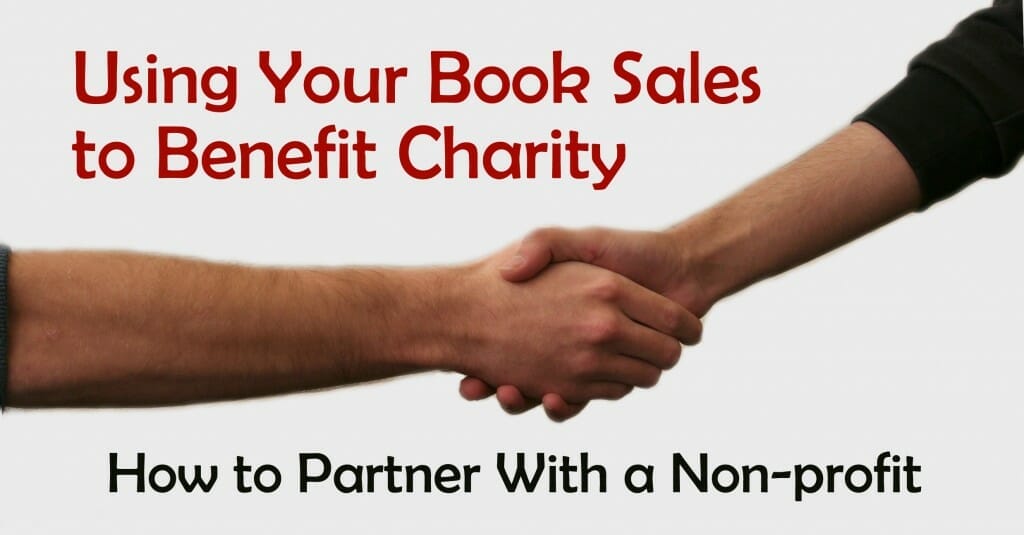 As authors, we all know we're expected to market our books, but that doesn't mean it comes easily to all of us. I have a hard time asking my friends and contacts to support my writing, because I feel selfish at times about doing so.
One method I've started to utilize that helps take away my own sense of guilt at marketing and also opens doors that might not otherwise open for me is to partner with a non-profit. There are many benefits to forming such a partnership:
Invest in something you're passionate about. A little over a year ago, I contacted a group called Liberty in North Korea about raising funds for them through my books sales. I find it's easier to ask somebody to make a purchase that benefits a charity instead of a purchase that lines my own pockets. I also love being able to promote my books and a cause I'm passionate about.
More opportunities.

I write Christian fiction set in North Korea, and at first I contacted churches and Bible studies to try to sell my books. I quickly learned that nobody wanted to invite a salesperson to their meetings. When I started promoting the work of Liberty in North Korea (LiNK) and asked pastors and church leaders if I could talk about their rescue campaigns and bring my books as a fundraiser, I had many more invitations to speak.

Increased promotion.

This shouldn't be your driving factor, but if your book sales are going to benefit a certain organization, it's quite acceptable to send a polite request that they let their donors and friends know about your efforts. During one of my fundraisers to benefit Liberty in North Korea, LiNK shared about my book on their Facebook page, and that single post got over a hundred shares, likes, and comments.
Finding the Right Group
If you're interested in using your book to raise funds for a charity, it's important to find the right group. Ideally, your organization will be somehow connected to what you write about. Do you write military fiction? Maybe you could contact a service that helps wounded veterans. Do you write inspirational books for women? Find a shelter that helps battered women who will benefit from your message. A friend of mine has a picture book with lots of nature scenes and once did a fundraising book sale at our local zoo.
Once you have an organization in mind, you can just go ahead and raise funds for them, but it can be even more effective if you contact them and let them know what you're doing. You never know, maybe they'll want to help you in your fundraising efforts.
Organizing Your Fundraiser
Once you are ready to start your fundraiser, there are many ways to set it up.
Offer a portion of book sales to a non-profit.

This is the easiest method and can be as simple as stating something like, "A portion of all book royalties will be donated to _________." This is the method I'm using for a current fundraiser. My next novel launches today (December 22, 2014), and 100% of book sales today will be donated to LiNK. You can see the promotional graphic I created for it here.

Set up a specific fundraiser page.

When I started partnering with Liberty in North Korea, I set up a unique webpage with a paypal link where people could buy the paperback. Any order which came from that specific link was donated to the organization. See what it looks like here. These kind of fundraisers work best if the charity itself is helping to do some of the promotion, since the average reader would probably buy from a reputable book-seller than an author's website.

Offer your book to anybody who donates. When I raise money for charity, I don't always like to collect the funds myself. After all, anybody can say they're going to donate a certain amount, but who knows if they really do? Sometimes I prefer to gift my books to anybody who makes a donation directly to a non-profit. I have a fundraiser page where people can donate a certain amount directly to LiNK and receive one of my books as a prize. You can see my own fundraiser page and how it's set up here. What I found from this fundraiser page is that many people will donate more than the retail price of your book. Customers will also have the benefit of a tax deduction and the knowledge that their money is going directly to the non-profit. On the other hand, unless you find a sponsor willing to purchase gift copies for donors, you will have to pay for the gifted books yourself.
As authors, we want to know we are getting our message out to others as well as making a difference in our world. Partnering with a charity might give you the opportunity to do both at the same time.
* ~ * ~ * ~ *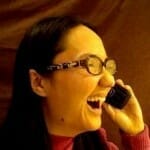 Alana Terry is the award-winning author of several Christian novels, including Torn Asunder, a suspense novel set in North Korea that launches on December 22 for just 99 cents. 100% of all book sales on that day will be donated to Liberty in North Korea, an organization devoted to rescuing North Korean refugees on a modern-day North Korean railroad. If you would like more information about her fundraiser, please visit fundraise.libertyinnorthkorea/tornasunder.