Can you believe the year is almost over? Shelley and I have been reviewing everything we've done this year, and one thing I always like to look at is our top blog posts. We value our followers and strive to share valuable information with you.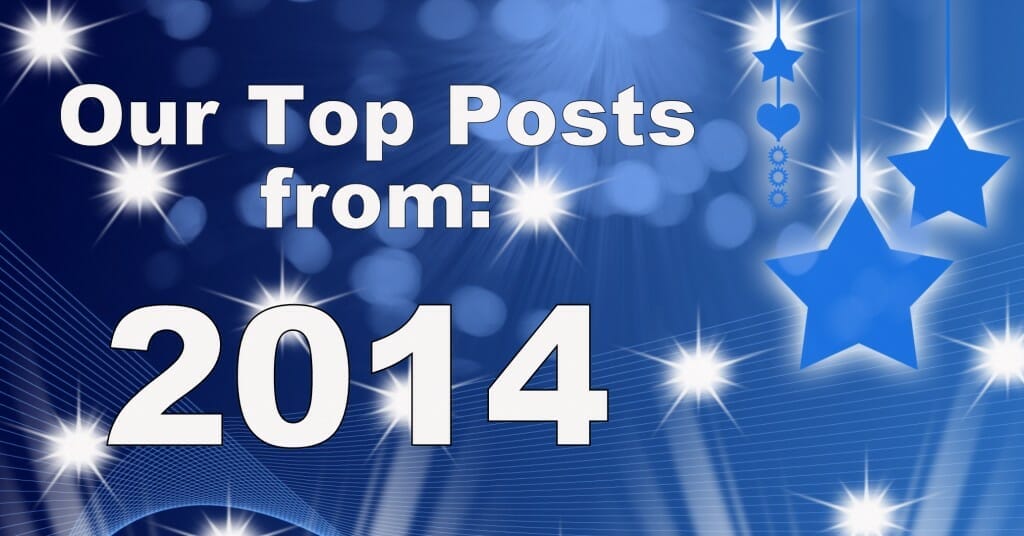 One year ago today, I shared our top ten blog posts from 2013, and surprisingly enough, those posts are still rocking the charts. However, I still want to share five posts from this year that have been the most popular. This year, on our blog, we have written tutorials, hosted guests, shared tips and case studies, answered questions, and so much more.
So without further ado….
Our Top Blog Posts from 2014
1.) 15+ Places to Promote Your 99 Cent eBook
Is 99 cents the new free? Several marketers have made that declaration, and while it's still highly debatable, many authors are running 99 cent promotions. In this post we shared over 15 places where you can promote your 99 cent eBook, as well as several reasons to consider a 99 cent book promotion.
https://www.trainingauthors.com/places-to-promote-99-cent-ebooks/
2.) 60+ Facebook Groups for Authors – Promote Your Books, Blogs, and More
We have found that building relationships and posting occasional promotions and giveaways in Facebook groups has been an effective way to market our books.  In this post, we shared over 60 Facebook groups for authors as well as some great tips for making Facebook work for you.
https://www.trainingauthors.com/facebook-groups-for-authors/
3.) 12 Must-Follow Blogs for Authors
One key factor to our success as authors is what we have learned from others along the way. So in this post we shared 12 of our favorite blogs for authors.
We encouraged you to check them out as well as share which blogs are your favorite blogs are in the comments.
https://www.trainingauthors.com/12-must-follow-blogs-for-authors/
4.) How to Send a Kindle MOBI Review Copy Directly to a Kindle Device
We spent a lot of time this year sharing our knowledge about book reviews with you. This post was by far the most viewed. In it, Shelley shared how you can send a review copy of your book, directly to your reviewer's Kindle device.
https://www.trainingauthors.com/send-kindle-mobi-review-copy/
5.) 76+ Places to Submit Your Free KDP Select Promotion for Your Kindle eBook
Are you planning a Free promotion via KDP Select? You won't want to miss this post we put together with our personal KDP Select Free day checklist and over 76 places where we submit our books. We'll also share two new tools that we recommend for saving time.
We originally published this post in 2013, however we have updated it multiple times this year and it is still getting more views than practically any other post on our site and this list wouldn't be complete if we left it off. When we first published it in 2013, it had just 47+ places to submit your free promotion, and we are now up to 76+. We've taken down expired links and added new ones as they come up.
Make sure to check out this post if you are planning a free KDP Select promotion for your Kindle eBook.
https://www.trainingauthors.com/47-places-to-submit-your-free-kdp-promotion-for-your-kindle-ebook/
What were your favorite posts by our site this year?
Please tell us in the comments!
Our goal is to provide you with helpful information for your publishing and marketing journey. We're looking forward to bringing you many more helpful posts in 2015.