Writing a book takes a lot of work, so making sure it's available for readers to buy is pretty important. So how do you make your book available? Do you need to hire a distribution company? That's the question that Polly asked us before our last Q&A session. You can watch the video clip where we answered her at the bottom of this post, but let's take a deeper look at book distribution.
Do Authors Need to Make Sure Their Books Are Available?
YES!
Making sure readers can actually buy your book should be a high priority for every author. If you are an author with no book, you aren't going to be very successful.
With that in mind…
Do Authors Need Hire a Book Distribution Company?
Not necessarily.
Here's why:
Most authors don't need bigger distribution for their print books until they have seen success online and/or locally.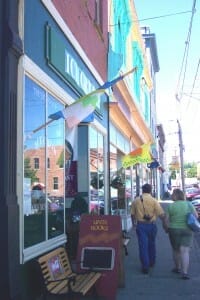 Remember that book distributors aren't in charge of selling your book, they are just in charge of making it available other places – e.g., book stores. You are still in charge of marketing your book and letting your fans know where they can pick up a copy.
If you really want your book in book stores, start locally, then work with a distribution company after your book is proven.
Also, if you self-published your book through CreateSpace or Print Book on Demand, they make your book available to distributors such as Ingram and NACSCORP for you. This means that most book stores will have the ability to order your book without you paying for additional distribution.
However, if you publish with Ingram Spark, a service provided by Lightning Source for indie authors, distribution isn't included, and if you will need to either handle your own distribution, or find someone to work with.
We really recommend handling your own distribution for as long as possible. Once you have proven your books ability to do well in book stores, John Kremer has a list of distributors on his website here: http://www.bookmarket.com/distributors.htm
Our books are all available through Ingram, and that's the company that we would recommend as they are well known and trusted: http://www.ingramcontent.com/pages/ingram-publisher-services.aspx
Things to Watch for When Dealing with Distribution:
Know you will be responsible for upfront costs – you get paid for your books after the books sell and the distributor takes their fee.
Cost per book

Make sure you don't lose money
Factor in returns

Check for hidden fees
Unclear contracts

make sure you know what you are paying for
 Other Things You Need To Know:
If you want to see your books in book stores, you really need to purchase your own ISBN (vs using a free one provided by your printer). Barnes and Noble specifically states that they will not stock books that were published by Amazon imprints. As CreateSpace is an Amazon imprint, having a CreateSpace ISBN can inadvertently exclude you from Barnes and Nobles shelves (though they will still list your book online).
Vanity presses are not distribution companies. If you are paying someone to publish your book for you, they do not have to provide distribution for you. You will need to check their terms of service, or your agreement with them, to see what services they offer.
Watch us answer this question live below:
More Ideas on Self-Publishing
If you want to learn more tips to help you publish your own book, check out "Self-Publishing eBooks"